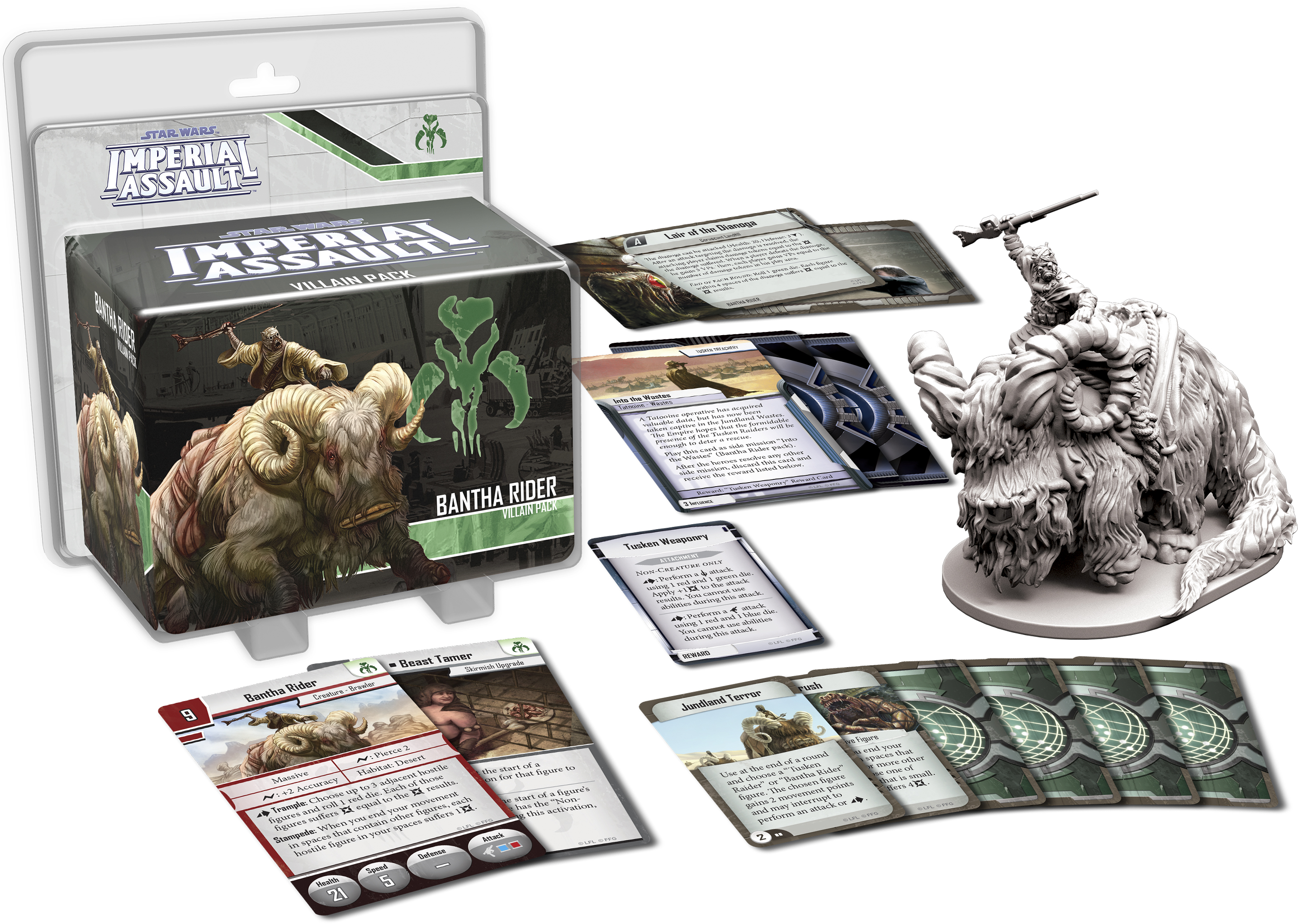 Product Description
Edit
Ride out of the desert atop a mighty bantha with the Bantha Rider Villain Pack for Imperial Assault! This massive beast can trample your enemies as the Tusken Raider rider takes potshots at more distant targets. Along with this sculpted plastic figure, you'll encounter a new Agenda set that allows the Tusken Raiders to terrorize the Rebel heroes over the course of a campaign. Alternatively, you can hire the Bantha Rider to fight alongside your Tusken Raiders in a skirmish game. With six brand-new Command cards, the Bantha Rider Villain Pack offers new tactical surprises for every skirmish game.
Components
Edit
Miniatures
Edit
Deployment Cards
Edit
Command Cards
Edit
Agenda Cards
Edit
Reward Cards
Edit
Skirmish Maps
Edit
References
Edit
Ad blocker interference detected!
Wikia is a free-to-use site that makes money from advertising. We have a modified experience for viewers using ad blockers

Wikia is not accessible if you've made further modifications. Remove the custom ad blocker rule(s) and the page will load as expected.