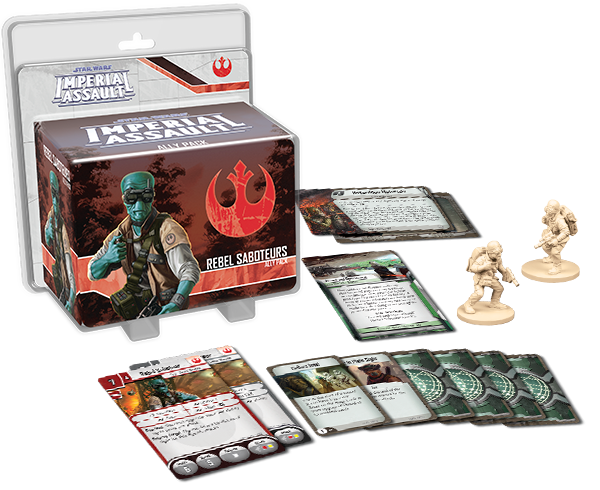 Product Description
Edit
The Rebel Saboteurs Ally Pack features two detailed figures of Rebel saboteurs, allowing you to replace the tokens found in the Core Set, and bring some of the Rebellion's most destructive agents to the battlefields of Imperial Assault. You'll find new missions for both the campaign game and the skirmish game, allowing you to bushwhack through the wilderness of Endor, or help the saboteurs destroy an important prototype starship. With new missions, plastic figures, and key Command cards, this Ally Pack offers plenty of options for any game of Imperial Assault.
Included Components
Edit
Miniatures
Edit
Deployment Cards
Edit
Command Cards
Edit
Side Missions
Edit
Skirmish Missions
Edit
Ad blocker interference detected!
Wikia is a free-to-use site that makes money from advertising. We have a modified experience for viewers using ad blockers

Wikia is not accessible if you've made further modifications. Remove the custom ad blocker rule(s) and the page will load as expected.